Healthier Life

Is Just A Click Away
100% Safe Food with Just 15 Minutes Ozone Wash
When you taste a fruit, When you cut vegetables, When you cook a good fish or meat recipe, You wonder how safe all of it is. The biggest invaders at your home are often invisible. Soap and handwash can eliminate bacteria, viruses and toxins. But how do you make vegetables, fruits, fish and meat?
Presenting Faraday ozodip. A patented ozone-based food detoxifier that cleans and detoxifies the surface of vegetables, fruits, fish and meat quickly.
Why Buy Ozodip?
Ozodip Veg & Meat Detoxifier enables safe and effective washing of fruits, vegetables and meat with just a PRESS OF A BUTTON IN JUST 15 MINUTES. It uses chemical-free OZONE PURIFICATION GREEN TECHNOLOGY to remove pesticides, dirt, chemicals, bacteria, fungus & viruses. It is compact and you can simply VELCRO it on the wall specially designed for kitchens. Achieve 100% food safety in a simple step with Ozodip purifier !
Proven Benefits of Ozone Purifier Technology
INCREASED SHELF LIFE
Ozone increases the shelf life by reducing microbial spoilage and weight loss of fruits and vegetables.
100% SAFE
Ozone does not alter the flavour of vegetables and fruits as it decomposes into oxygen after the process of purification.
PROVEN TECHNOLOGY
Ozone produce greater lethality rates for microorganisms than chlorine or other sanitizing agents.
EFFECTIVE RESULTS
Dissolved ozone effectively removes high concentrations of residual pesticides and chemicals.
HIGH POTENTIAL
Potential of ozone is 1.5 – 3000 times higher than other available sanitizers in the market.
DESIGN
Compact size occupies very minimal space in your modern kitchen as a niche product.
FDA APPROVAL
Ozone is approved by USDA and FDA for use as an antimicrobial agent in food processing.
ZERO MAINTENANCE
Using oxygen, ozone is generated, so it does not require any service or replacement parts.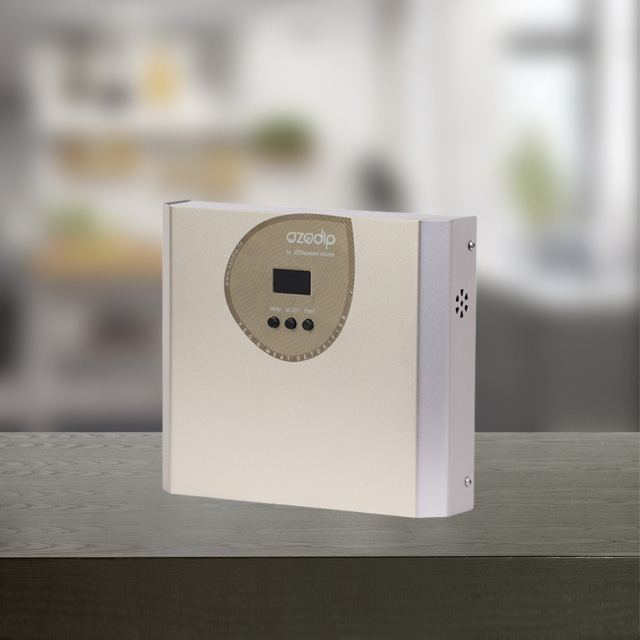 Ozodip comes in three variants which are shiny and sophisticated !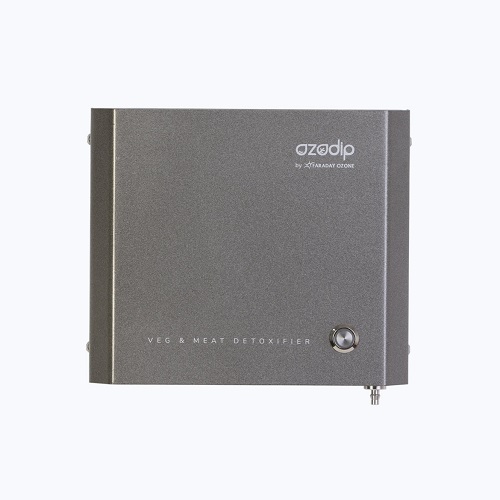 OZODIP
2SD
Ozodip 2SD is a black shiny metallic version. It has a start button with a programmed function of 15 minutes for detoxification.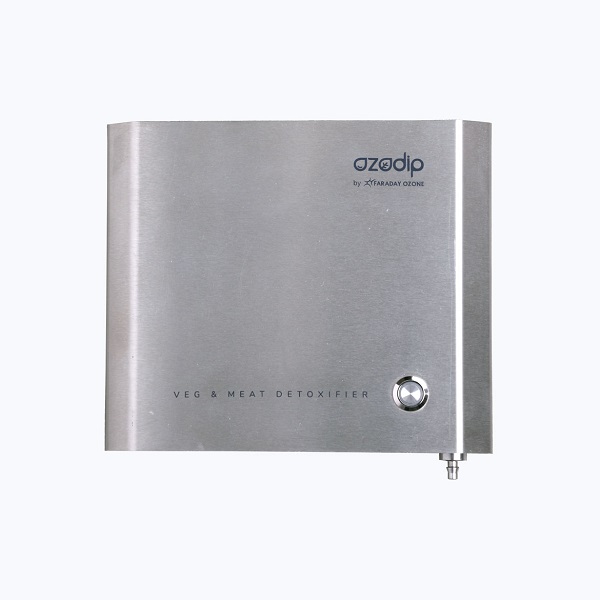 OZODIP
2SS
Ozodip 2SS is a stainless-steel version. It has a start button with a programmed function of 15 minutes for detoxification.
OZODIP
2DX
Ozodip 2DX is a beige shiny metallic version. It has a smart display function to operate it as per your requirement.
You can see the difference by comparing the models to choose your ozodip
| | | | |
| --- | --- | --- | --- |
| Colour | Charcoal black | Steel Finish | Beige |
| Material | MS Liquid Coated | Stainless Steel | MS Liquid Coated |
| Dimension (LxWxH) mm | 155 x 43 x 131 | 155 x 43 x 131 | 175 x 43 x 156 |
| Weight gram | 800 | 870 | 970 |
| Power Consumption | 6 W | 6 W | 8 W |
| Operation | 15 minutes | 15 minutes | 5 - 30 minutes |
| | BUY NOW | BUY NOW | BUY NOW |
100% Safe

Food Guaranteed
Plain water is not effective in removing chemicals, some bacteria & some viruses. OZONE Technology is the best green technology to get rid of impurities !
WASH
Vegetables
Ozone is an ideal choice for removing residual pesticides and chemcials from vegetables. Oxidizing actions of ozone can breakdown toxic chemicals on food making them biodegradable and improves shelf life. Ozone has been shown to improve taste and appearance of fresh cut salad while controlling food borne pathogens.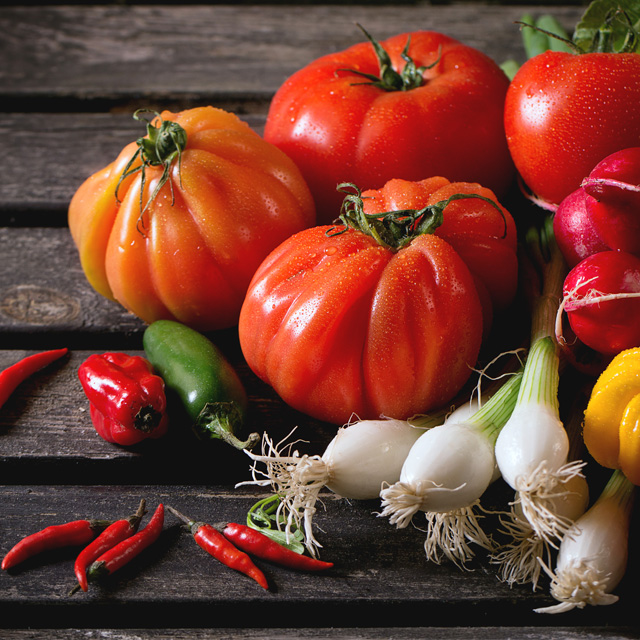 WASH
Fruits
Ozone is a cleanest, eco-friendly, safest and most effective sterilizing agent. Ozone eliminates harmful bacteria and neutralizes toxic pesticides on fruits. It lowers counts of spoilage microorganisms in wash water and fruits surface, and hence fruits stay fresh twice as longer. Ozone does not affect the color, quality or texture of fruits.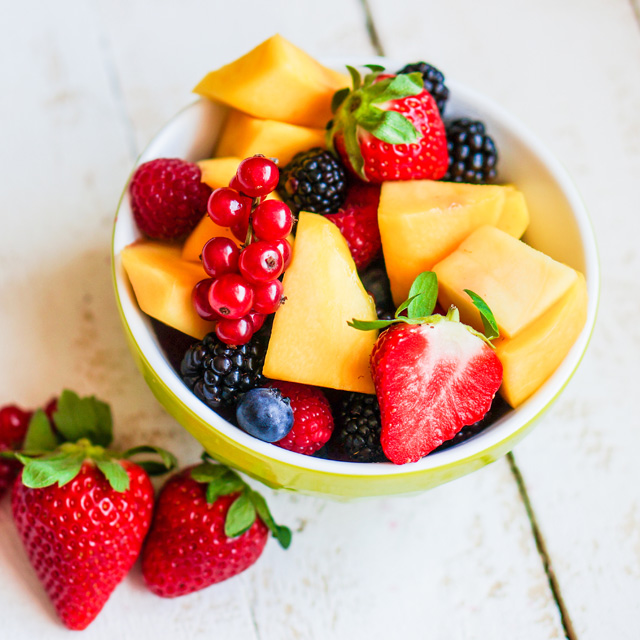 WASH
Meat
Meats are highly perishable due to bacterial contamination, and in the worst case scenario, the contamination can cause food poisoning. Ozone inhibits the growth of coliform and total aerobic and anaerobic bacteria in meat during refrigerated storage.
WASH
Fish
It is important to eliminate human pathogens from fresh product, especially fresh seafood. Ozone kills pathogenic E-coli and similar organisms on the surface of seafood. Ozone improves quality and shelf life of the seafood and seafood products by weeks, compared to the normal five to seven day shelf life.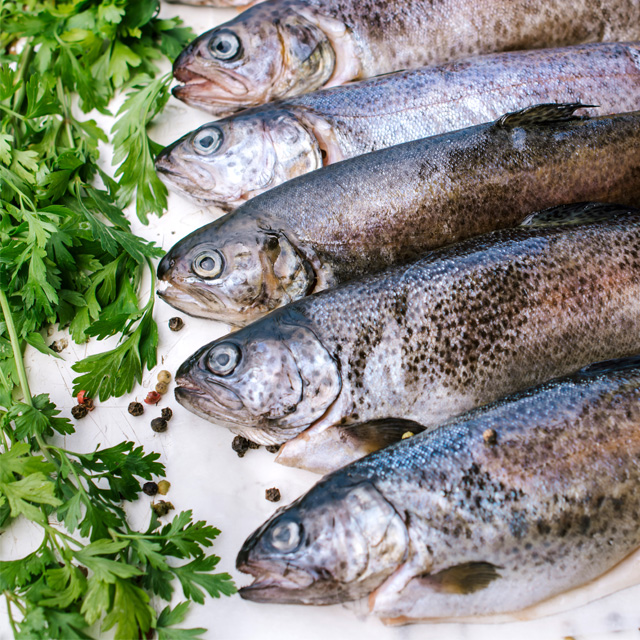 WASH
Cereals
Dry cleaning of cereals has a poor cleaning effect on the surface dust, microorganism, eggs and insect pest. Dissolved ozone can be used in the washing of cereal grains to inactivate microorganisms. Washing cereals with ozonated water will not alter chemical, physical or rheological properties.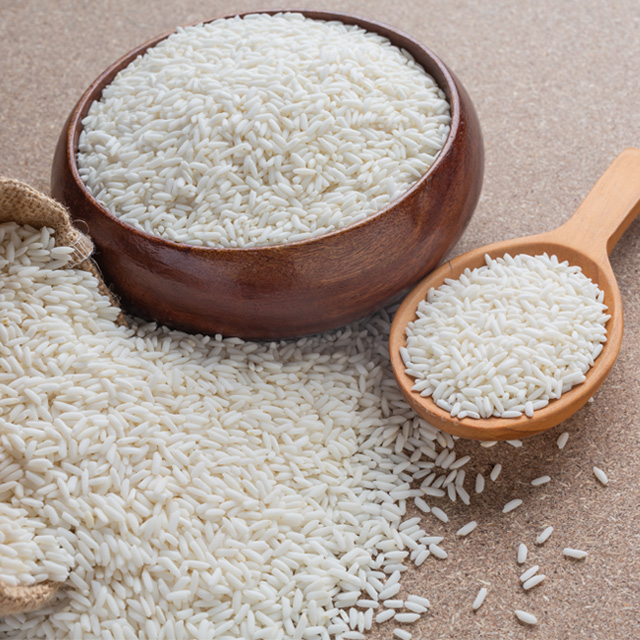 WASH
Packaged Foods
Dissolved ozone can be used to wash packaged foods through which any type of virus can easily spread. As the viruses stay longer on surfaces, washing with ozone prevents transmission of any type of virus. It's always a good idea - even when there's no pandemic - to rinse store bought packaged foods to reduce the risk level.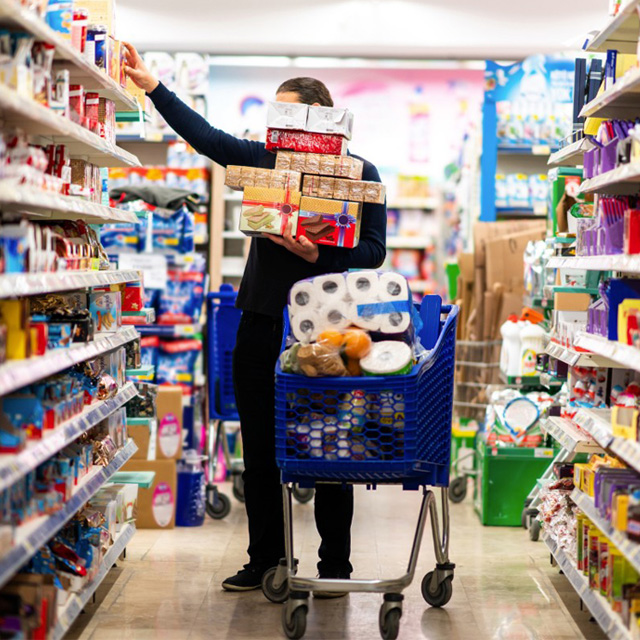 "We have recently installed OZODIP equipment by FARADAY OZONE at home. The operation is so simple that anyone could operate it & easily notice that the shelf life of fruits and vegetables are improved after the treatment. It gives a peace of mind for the whole family by ensuring that we consume sterile foods. I personally recommend this product to all my friends and relatives"
"I have personally been using Ozodip for vegetables and meat products for past 10 days. Compared to earlier periods both the vegetables and meat products tasted really fresh."
"I have always been worried about the news that how harmful pesticides are used to increase the production of vegetables and fruits. When I started searching for a food purifier for the safety of my family, I came across Ozodip Veg & Meat Purifier. Now I am feeling safe and happy because of the wonderful results of Ozodip. I am amazed to see how it can effectively clean the food within minutes! Thanks, OZODIP!"
"Bought Ozodip Veg & Meat Purifier a month ago and I am totally satisfied using it. The compact appliance has ozone disinfectant technology which is helpful in removing all impurities from the surface of the food items. Now no more using hands, the vegetable cleaning machine does everything in just 15 minutes. Very nice product! I found it very helpful and I would recommend it for all."
Say Goodbye to bacteria, viruses & pesticides
A Healthy outside starts from the inside